UPDATE ON THE CONFERENCE 2020
Hey 2020, we have to talk!

In a year that's proving to be as incisive as it is challenging, we've spent the last couple of months feverishly working on the upcoming edition of SERIENCAMP. In a setting whose unpredictability makes planning SERIENCAMP CONFERENCE & FESTIVAL a daunting but rewarding task, we've decided to break fresh ground: with the help of our sponsors and partners, we're embracing the possibilities of an "online first"-edition of SERIENCAMP 2020 that will feature a mix of exciting new ideas.

"After looking at and learning from a range of festivals and industry conferences over the last few weeks, I am positive that SERIENCAMP 2020 will profit immensely from the opportunities of an exclusively virtual edition," says co-founder and artistic director Gerhard Maier.

New and overhauled pitching and networking formats like PITCHPOOL, as well as intimate and topical workshop settings are just some of the innovations that will turn SERIENCAMP 2020 into the most exciting edition yet.

For more details and updates, check our website, newsletter and social media channels!
Submit your series projects now Submissions are now open until September 4th. Use the opportunity to enter our brand new PITCHPOOL - a platform that presents the best projects to the industry and connects them their creators. All in a way that has never been done...
mehr lesen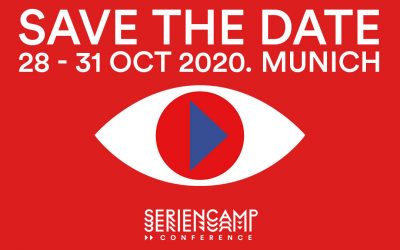 Mark your calendars - the date for SERIENCAMP CONFERENCE is set! A little earlier than recent editions we will welcome you from October 28th until October 31st in Munich.  Here is a rough overview of what will happen this year: On Wednesday evening we...
mehr lesen