Interview: Unframed Productions
For this week's interview, we asked the three awesome women behind UNFRAMED Productions – Shannon Getty, Shari Mahrdt and Melina Voss – to share some insights on last year's pitching session with us. They presented two projects by different creatives and got some stellar feedback!

How did you come together as a team? What common vision do you share?

We first met at the

Women's Film Network

meetup in Berlin, a network that Shari and Shannon founded. It quickly became evident that we had the same vision for a diverse,

female-led production company

, telling stories we felt were missing on screen. At our meetups we've met many talented directors, writers and creators (many internationals) and saw that there was a missing link between them and the industry. So we decided to position our production company to build that bridge. In the current market where talent and IP are becoming more valued, the industry is finally opening up to commissioning more diverse stories. Our mission is to empower as many creators as possible to share their unique perspectives.

How did pitching and networking at Seriencamp help you and your project?

As a relatively new company, Seriencamp was a kickstarter for us. We pitched 2 series on stage and were approached by several potential partners from co-production and distribution to streaming platforms. We also met a lot of people during the matchmaking, some who hadn't even seen our pitch, but heard about us from others. The support we've received from Seriencamp and its organizers has been fundamental to our growth.

Is there any advice you would give fellow creators who'll be participating for the first time?

Don't hesitate to get on stage and share your ideas. This industry is built on collaboration and as the rise of international content and co-productions continues, we need to put even more focus on meeting each other, sharing knowledge and building lasting partnerships.

Thanks Shari, Shannon and Melina for these thoughtful answers! Check out UNFRAMED's profile and projects and learn more about the way they approach their work

here

.
SUBMIT YOUR SERIES PROJECT NOW FOR PITCHPOOL 2021 What is PITCHPOOL again? PITCHPOOL is an industry-only streaming-platform for series pitches in various stages of development. More than 60 pre-selected projects will be on the platform for three weeks. The...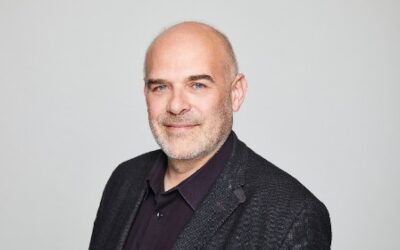 Mit der Selbstverpflichtung zu mehr Vielfalt vor und hinter der Kamera setzt die UFA als erstes deutsches Unternehmen ein Signal. Joachim Kosack, Geschäftsführer der UFA GmbH und UFA Serial Drama gibt im Interview Einblick in die Hintergründe der Entscheidung.  ...