2019: The Year of the Yearbook!
For this year's fifth anniversary of SERIENCAMP, visitors will receive a bonus treat! Anyone participating in SERIENCAMP CONFERENCE will find the SERIENCAMP Yearbook 2019 in his or her welcome bag.

What is the SERIENCAMP Yearbook 2019?

The ultimate collection of the profiles of all creatives who are part of STORY EXCHANGE Matchmaking Program bound into one handy and comprehensive booklet. On 140+ pages you'll find the full profiles of writers and creative producers whose projects and ideas are the rock on which STORY EXCHANGE is built.

Who will appear in SERIENCAMP Yearbook 2019?

You've bought a ticket and filled out the questionnaire for SERIENCAMP Matchmaking Program? Then you are automatically pre-registered for SERIENCAMP YEARBOOK 2019. You'll receive a request for additional information (from which your profile will be assembled) in the next few weeks.

How can I get a copy of SERIENCAMP Yearbook 2019?

Already bought a ticket? Then the SERIENCAMP Yearbook 2019 will be waiting for you in your welcome bag!

Is there a way to get my hands on a copy of SERIENCAMP Yearbook 2019 if I haven't bought a ticket for Seriencamp Conference?

Short answer: No. Long answer: Nooooo! SERIENCAMP Yearbook 2019 will be published as a limited edition and available only to conference visitors.
SUBMIT YOUR SERIES PROJECT NOW FOR PITCHPOOL 2021 What is PITCHPOOL again? PITCHPOOL is an industry-only streaming-platform for series pitches in various stages of development. More than 60 pre-selected projects will be on the platform for three weeks. The...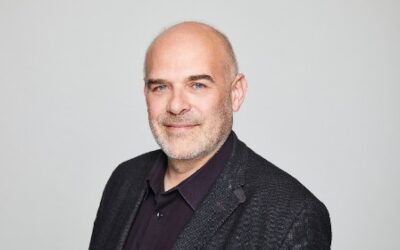 Mit der Selbstverpflichtung zu mehr Vielfalt vor und hinter der Kamera setzt die UFA als erstes deutsches Unternehmen ein Signal. Joachim Kosack, Geschäftsführer der UFA GmbH und UFA Serial Drama gibt im Interview Einblick in die Hintergründe der Entscheidung.  ...